£

20.00
EVERTON, MY DAD & ME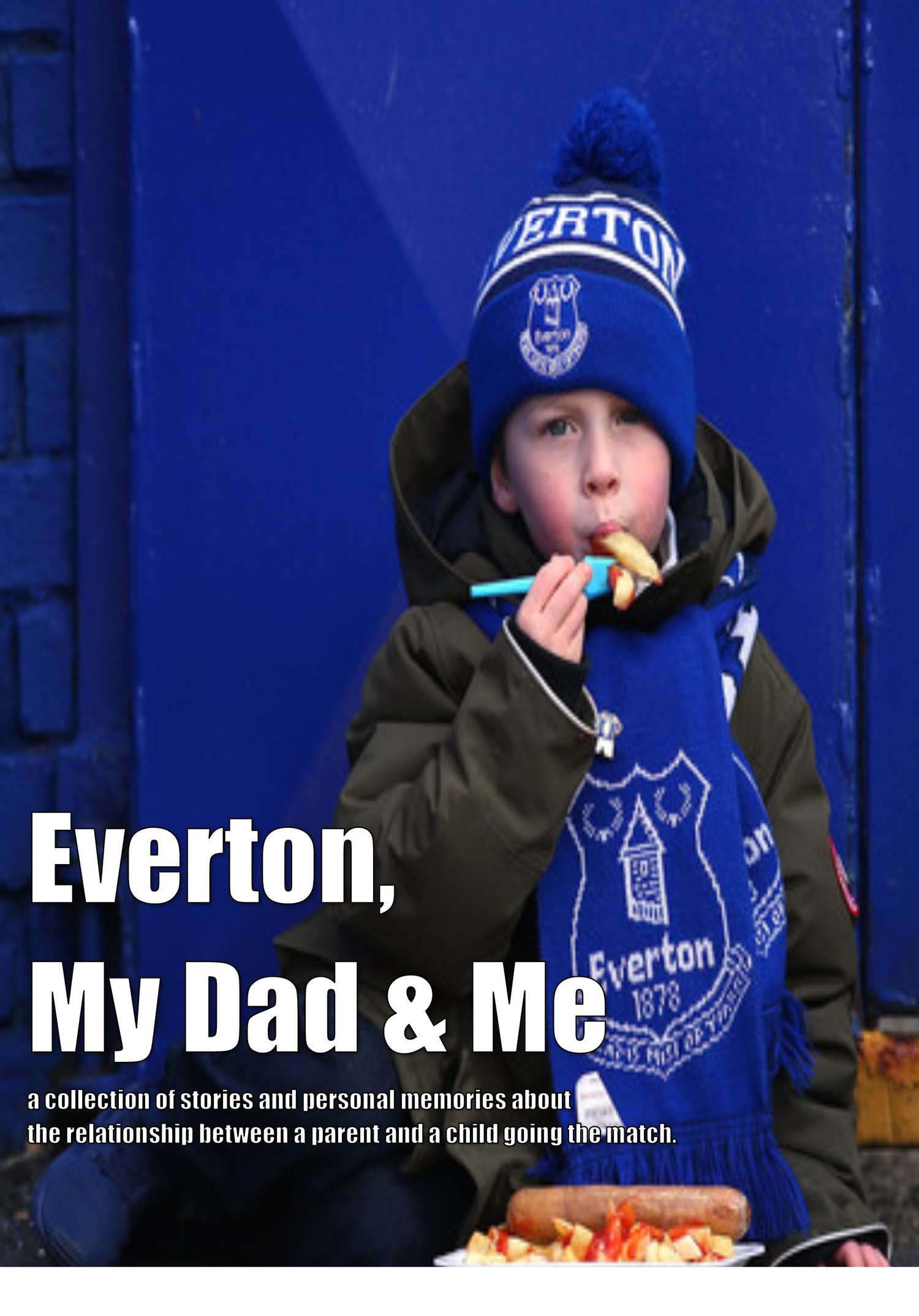 WSAG is launching two new books for Evertonians. This is the page for one of them.
It's called 'Everton, My Dad & Me' and it is a collection of stories and personal memories about the relationship between a parent and a child going to watch our beloved club. We've been blessed with some great stories written by both WSAG contributors and people from other Evertonian sites and magazines. We are also hoping to confirm others who have significant tales to tell. All the pieces in the book will be new or if they have appeared in WSAG they will be significantly re-written. We've already got stories about grandads, mums and uncles so we're not sticking rigidly to the concept of 'Dad'!
Both books will be approximately 300 pages and will cost £20.

We really want to make this happen so please help us by supporting this project.
The format of what we are trying to do is similar to a kickstarter campaign where we have to raise significant sums of money to publish the books. It's a very expensive business but we want to have total control of the books so that means to us we have to do it ourselves.
This is perfect time for us as the end of the season and the summer approaches. Freed from producing monthly magazines we will have a bit of time on our hands so are going to make significant progress in bringing both these projects to life. The expected publication date is Christmas.
But none of this can happen without your support. As stated, our intention is to run this by offering pre-sales of the book and adding various options which people can include if they so wish. This is very similar to kick-starter or pledge music.
The options are:
BOOK ONLY - £20.00
PACKAGE A - SUPPORTER - £25.00
You will receive a numbered edition with your name listed as one of the supporters of the project. We will even sign it for you if that's what you want.
PACKAGE B - POSTER £30.00
In addition to the book you will receive a specially commissioned ToffeeArt poster. With the 'Best Of' book it will be a poster featuring some of the best WSAG covers from the first hundred issues (yes, it will include the Emlyn Hughes one). The poster for the 'Dad' book will be along the lines of the 'My First Match' posters seen here http://www.toffeeart.co.uk/product/my-first-match-personalised-souvenir-unframed-print-only/
PACKAGE C - SUPPORTER PLUS £35.00
Includes the numbered edition book as detailed in Package A and the poster detailed in Package B.
PACKAGE D - PARTY £30.00
In addition to the book you will receive an invite to the launch party for the book. We haven't got any firm ideas yet but it will be definitely more than a few drinks and a bag of crisps. We may have a WSAG night out, or we might put a few bands on. We're not sure. But whatever it is and whatever it ends up being it will only cost those who pre-order a tenner.
PACKAGE E - SUPPORTER PARTY £35.00
Includes the numbered edition as detailed in Package A and the invitation detailed in Package D.
PACKAGE F - SUPPORTER MAX £45.00
This is everything. The numbered edition book as detailed in Package A, the poster and the invitation to the launch.
We are also aware that, in addition to the above, some people do wish to donate to the project. This would be very generous and we would ask that anyone who feels they can add a little to contact us first at whenskiesaregrey@btinternet.com
The packages are available immediately and all buyers and supporters will be kept informed of the progress of the project via regular newsletters.
If further information is required please contact Graham Ennis at whenskiesaregrey@btinternet.com
Thanks
By the way, the cover used here is purely representative.
Postage charges are for sending the book.