£

10.00
Everton Away Pin Badges (A WSAG / hallyink collaboration)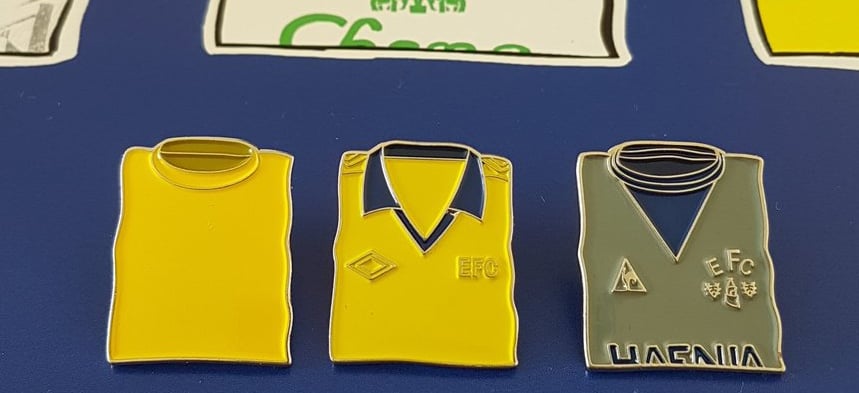 Three metal pin badges showing three famous Everton away shirts. These are sold in a set of three - not individually, sorry - and complements perfectly the three Everton Home pin badges we brought out together last year.
Again, these have been hand-drawn by hallyink and cast on a metal pin badge. They are very smart and produced in a limited edition.
Badges will be posted out within five working days of your order being received. All payments securely managed by PayPal.
PLEASE NOTE: If you want to collect your badges from the ToffeeArt stall in St Luke's use the 'Chad' postage rates. (The 50p is to cover some of the PayPal charges)